Welcome to Mark's Author Website. Check stuff out here! ↑
Albion and Noble County book Available Now!
Want to see inside? Check out a preview here. You can also grab extras on the book page!
SOTM Book Available Now!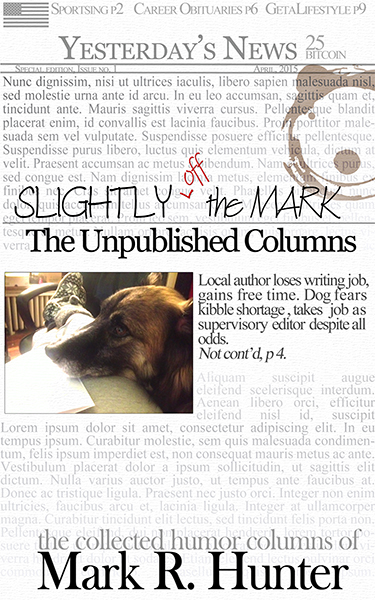 Slightly Off the Mark: The Unpublished Columns
copies are in!
Order your signed copy here:
You can also grab ebook and unsigned copies on Amazon (Kindle, Print) and CreateSpace (Print).
About Slightly Off the Mark: The Unpublished Columns
When Slightly Off the Mark was abruptly and unceremoniously cancelled in 2014, Mark was left with confused readers, a sizable chunk missing from his budget, and a small stack of "backup" columns. This book collects those previously unpublished "leftover" columns, along with some new extra material.
Full book page here.
50% of proceeds from The No-Campfire Girls now goes to Save Camp Latonka
We've reduced the price, too! More info and purchase options here.